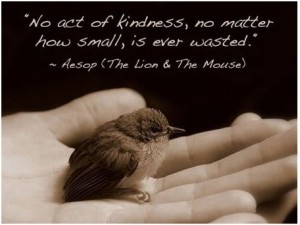 The main source of income for the Animal Rescue Coalition (ARC), is through fundraising and donations, and the sole source of manpower comes from volunteers.  These monies can only be raised with our hard work and the kindness of individuals and companies.
Our dependence on donations and fundraising events has made us very creative.  To this end, we host a continuous online auction on our website.  Several individuals and companies have shown their support for our efforts by donating products and/or gift certificates. In recognition of their generosity, listed below are the names of many animal lovers who have supported us.
And although we can't acknowledge them by name, we have those contributors who wish to remain anonymous, so we include our heartfelt thanks to them as well.  Their donations and the funds we were able to raise through the auction have helped these animals get a new lease on life.
Amber Moon Creation
Angelino Spice
April Flowers
Artist Al Bergin
Artist Eleanor Surette-MacDonald
Artist Tracey Jessiman
Artist Yanina Movchan
Author JV Johansen
Banana Bottoms
Bejewel
Blandy Snorhal
Bowlarama, Bayers Road
Brier Island Whale Watch
Burnside Fiberglass Marine Supply
Campbell, Jamie & Finns
Carsand-Mosher
Cat n Rose
Cerra
Charlie Loves Halifax
Citadel Halifax Hotel
d'Entremont, Heather
Davis, Charlene
Digby Pines Golf Resort & Spa
Finbar's Irish Pub
Future Inns Halifax
Hair Artistic & Laser Clinic
Halifax Mooseheads
Happy Mail For Kids
Hounds Around Town
Ice Berg Exotics Reptile Show
Imagine Salon & Spa
Ishy Jewellery Jessie Glass
Jost Vineyards
Keddy, Susan
Knickle, Tanya & Joel
Koekman, Linda & Richard
Lahey, Laura
Lakeview Inn Suites,Bayers Lake
Landry, Nora
Lewin, Scott
Mason, Andrea & Chuck
Mermaids Dream
Metro Dog Wash
Miller Concepts
Miller, Jess
Miller Tire
Napa Canada, Strawberry Hill
Nubody's Fitness Centres
O'Regans
Ocean Art Pewter
Pawsitive Action Petworks
Ranis Curry & Rotti Stop
Shubenacadie River Adventure Tours Ltd
Sunny Skies Jewelry
Story Bird Designs
Swinemar, Jeannie
Swinemer, Larry & Samantha
The Westin Nova Scotian
Tibbo, Lee Ann
Tim Horton's Eastern Passage
Whynot, Theresa
Wicker Emporium
Wildlife Prints
Wilson, Anita