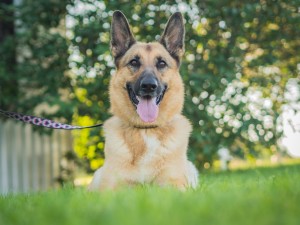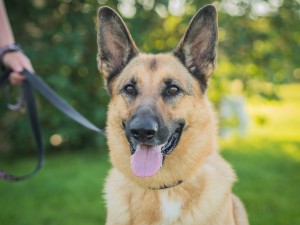 Stella here, I am a 5-year-old female German Shepherd, spayed and up-to-date with vaccinations, as well as flea, tick and worm preventative treatments.
I travel fairly well in a vehicle, I do not get car sick. I enjoy the snow very much, so we can be active together, no matter the weather.
I am a spirited girl who my trainer says is very smart. I require people who have German Shepherd experience, use only positive training methods and are committed to continuing my training.
My home is to be without cats, dogs and children – adults only.
Everyone says that I'm beautiful. Yes I am. But in life, looks are not important. We must be a match to live together. So read this write-up completely before you apply. Once you've applied and have been approved, you will get to meet me and my trainer, who will tell you what I will require to be the best canine citizen that I can be. I can only thrive if you put the work into our relationship.
I look forward to meeting you.
Obedience training is mandatory with an ARC-approved trainer.
Please fill out the adoption application found at www.animalrescuecoalitions.com and email it back to arc@seabright.ca.  Your application will be processed in a timely manner. Please contact your vet clinic and give them permission to speak with us about your past and present pets. We will be checking that your pets have been spayed /neutered and kept up to date with vaccinations and yearly check ups.
Only approved applications are eligible to meet any of our dogs for adoption. We do not operate out of a kennel so all of our dogs are placed in foster homes. Without the generosity and kind hearts of our foster families many of these dogs would not be able to have a second chance at a wonderful life. This means that our Foster Parent's time is very important to us and we appreciate your understanding in this matter.