Annual Tails on the Rails!
Join Westwood Hills Veterinary Hospital on their annual fundraiser for Animal Rescue Coalitions! The event will take place on Septmeber 11, 2016 from 10:00 am to 1:00 pm at Jerry Lawrence Park. Click HERE to visit the facebook page for the event!
And in the meantime…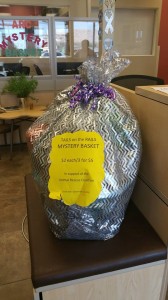 Don't forget to stop into Westwood Hills to purchase tickets on a mystery basket valued at over $500! You guys rock!

Chester County Music Festival!